About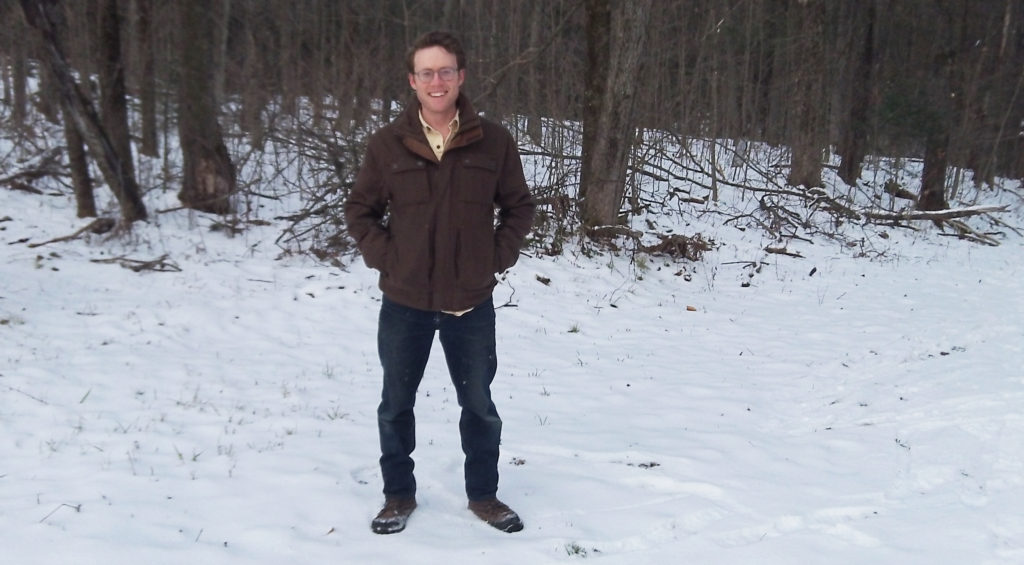 Hello! My name is Gabriel.  I'm 34 and I live in Craftsbury, Vermont with my wife and baby daughter. I'm a Virgo, my wife is a Sagitarius, and our daughter is an Aquarius. I don't really know much about astrology, but everything I've read about our signs seems to fit our characters pretty well.
In a perfect world, I seamlessly flow from one creative endeavor to the next, with sketches, paintings, podcasts, furniture, picture frames, original music, short stories, plays, novels, letters, and cookies appearing one after the other, perfectly photographed, documented, recorded, uploaded, shared, displayed, and sold online and in my community and around the world, driving me to international renown as the greatest renaissance man of the 21st century.
In reality, I spend most of my time working as a carpenter and thinking about what I want to say on my podcast or what kinds of paintings I'll make when I finally get back to painting.  My principal daily achievements are making it through a chilly morning without succumbing to the temptation of a second cup of coffee.  We live in an 1860's farmhouse that occupies most of my free time with an endless stream of projects and repairs that are alternately extremely satisfying and incredibly frustrating.  We have a pair of rabbits and a pair of ducks, and I love them and dote on them, despite putting up a fuss at the idea of being tied down by livestock (we breed the rabbits for meat).
I was born in Buffalo, NY, raised in Sacramento, CA, and attended university at UC Davis. I've lived in California's Bay Area, Paonia, Colorado, and, since 2016, Northern Vermont, with stints abroad in Barcelona and Bolivia.
I studied ceramics at UC Davis under Annabeth Rosen; after college I spent two summers studying painting under Stanley Lewis and others at the Chautauqua School of Art. My drawings and paintings are mostly based on observation, and I strive for dedication in my work and truth in the final product.
Since 2014 I've produced the comedy podcast "Painting Pictures with Gabriel Roberts", where I occasionally interview guests, constantly ramble on about my personal affairs, and, since the world supposedly changed in March 2020, rail against the new era of fascism descending upon society around the world.
Email me: gaberoberts [at] gmail [dot] com
Send snail mail too: PO Box 28, Craftsbury VT 05826
Follow me on Instagram: https://www.instagram.com/gaberobertsart/