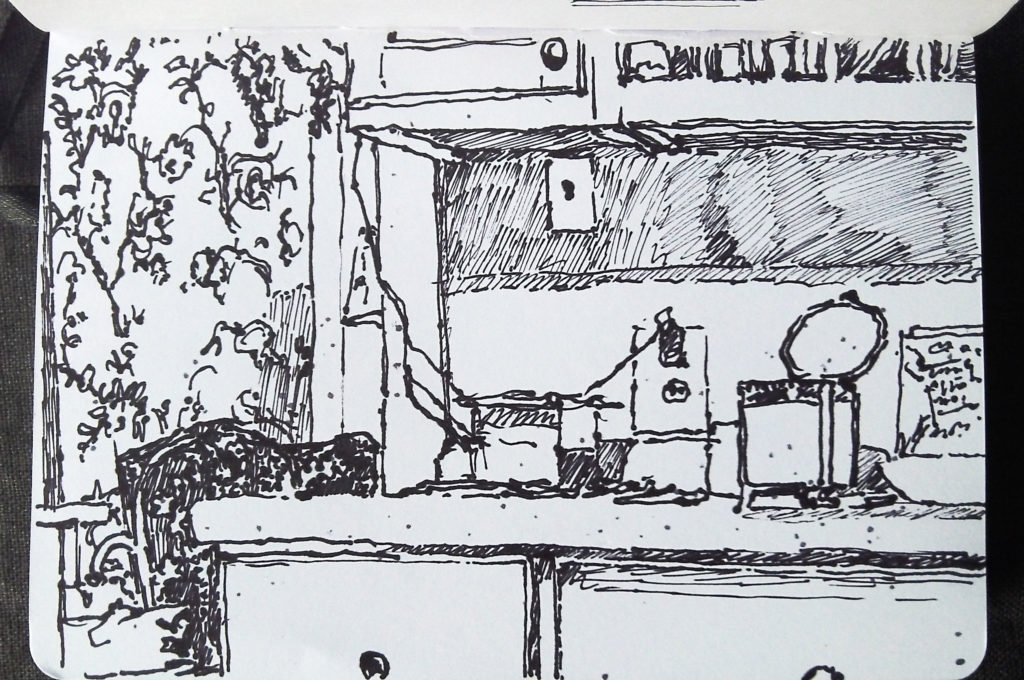 The "drop zone" inside our front door, as seen from the couch.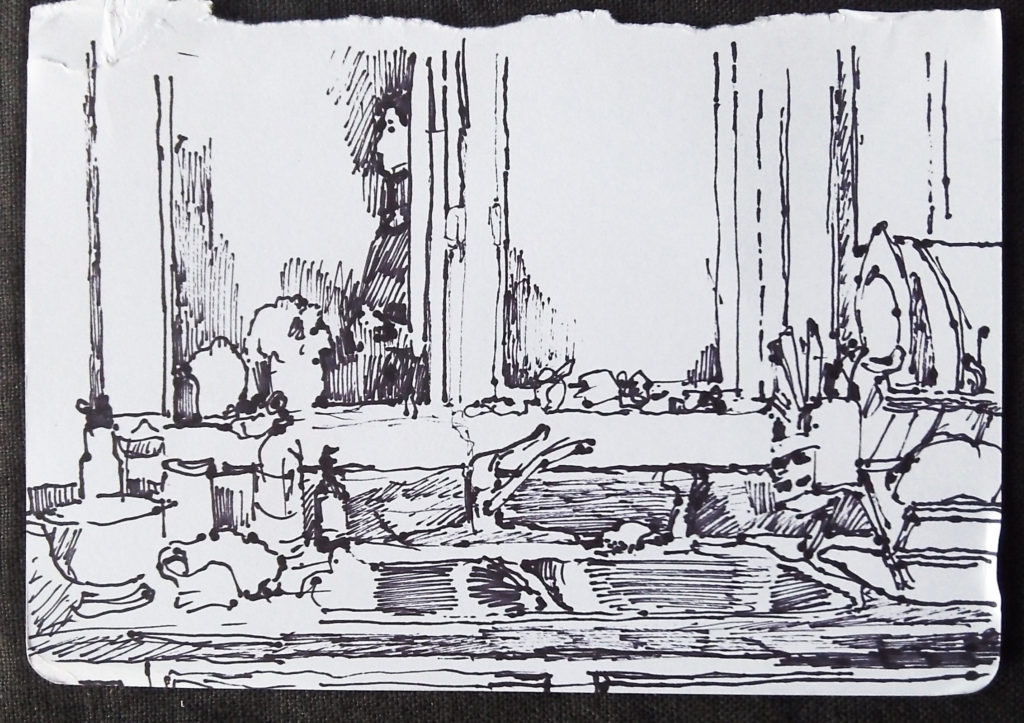 Thanksgiving in Montgomery—cooking and hanging out in the kitchen.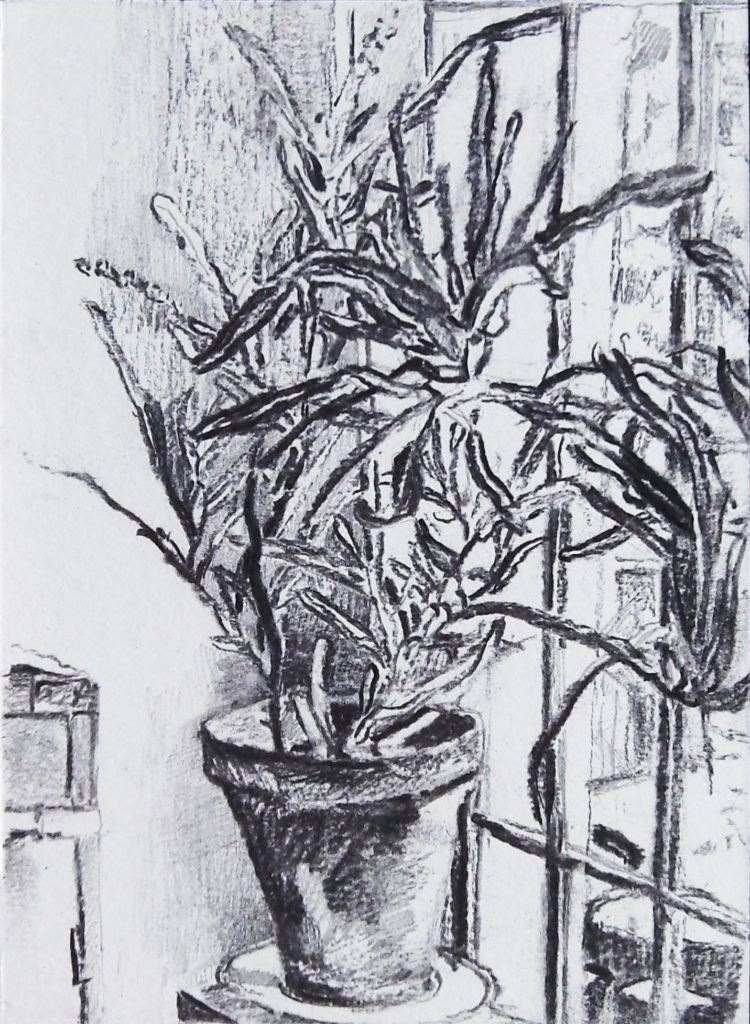 Our mysterious palm-like plant that lived in our bedroom, now out in the nook for some extra light and space. Charcoal and pencil drawing.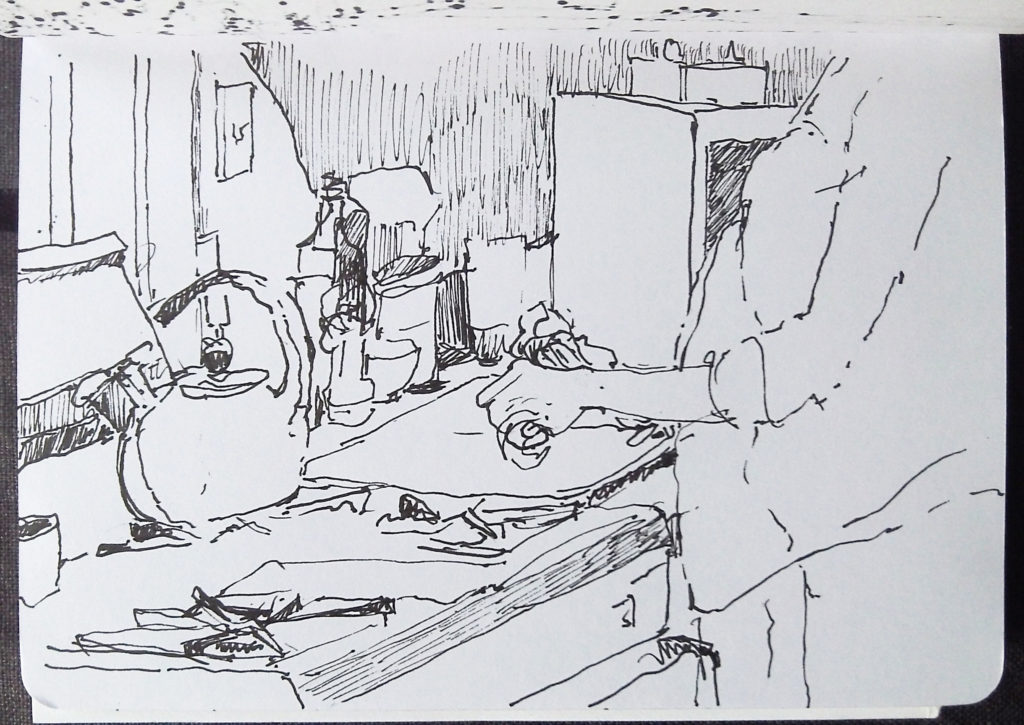 Holiday meal prepping.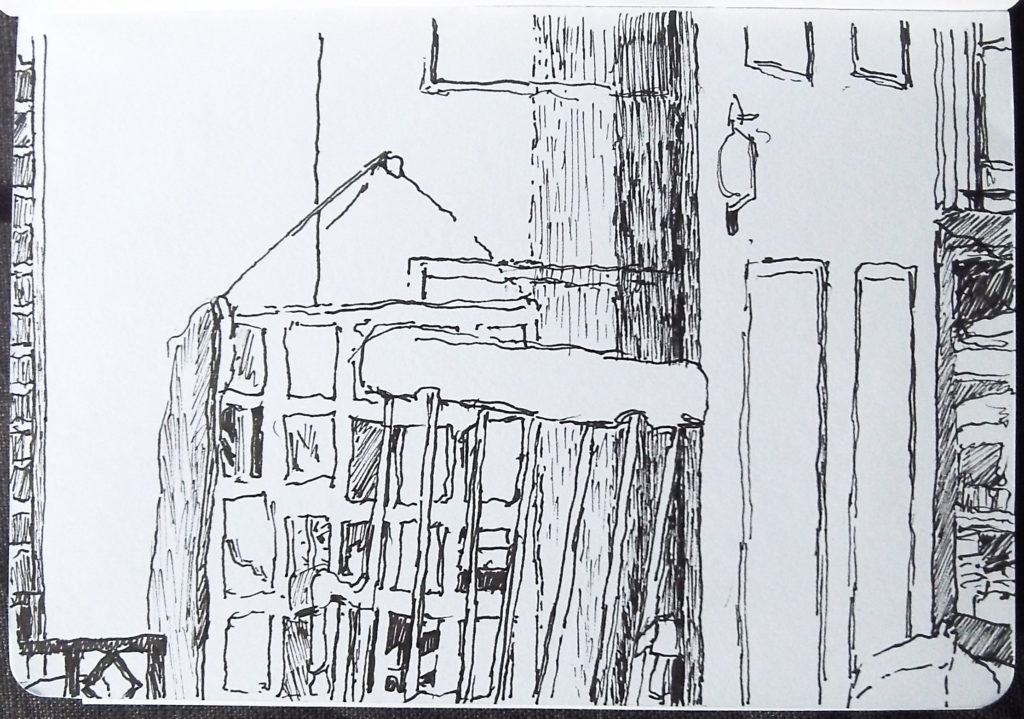 The advent calendar that my sister and nephew made, inside their house on Morey Hill Rd.