I couldn't think of a better way to commemorate fifty episodes of the podcast than with the following conversation with the supremely talented and warm-hearted Brent McCoy: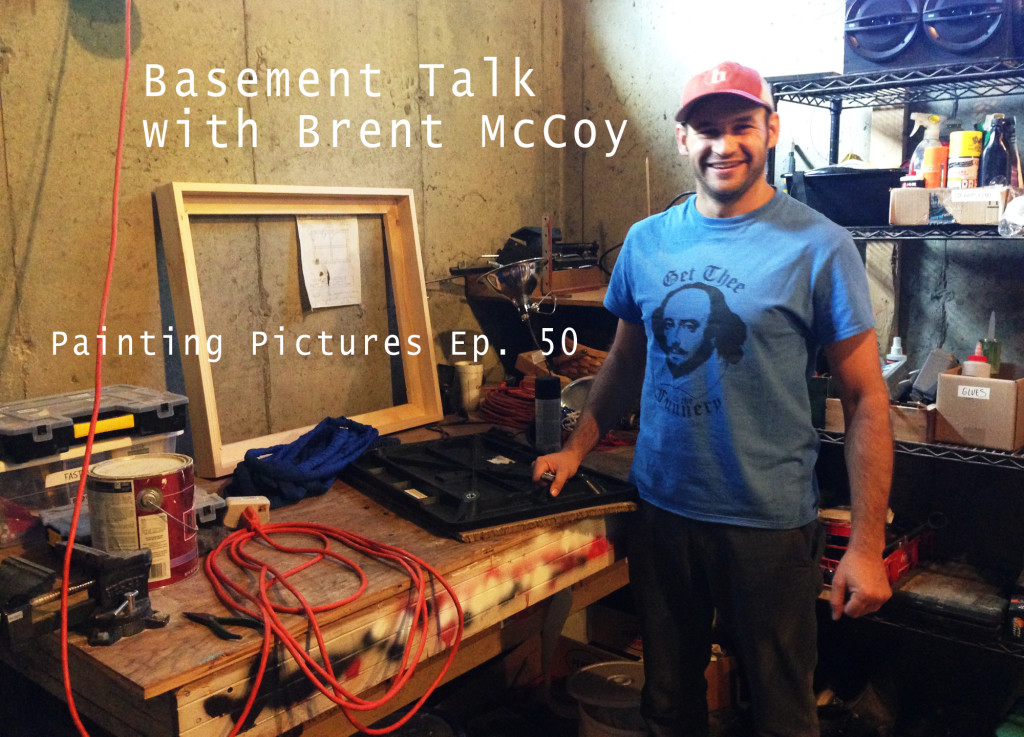 Street performer extraordinaire, damn good painter, bread baker and Settler of Catan Brent McCoy joins Painting Pictures to explain the worldwide street-performing and circus scene, the origins of Vermont Vaudeville, and what's it like to be living the dream. THIS MAN HAS STOPPED DRINKING COFFEE!
Click here to download the episode and subscribe to Painting Pictures via iTunes:
https://itunes.apple.com/us/podcast/painting-pictures-gabriel/id846291943?mt=2
Here's a permalink to the episode:
http://www.gaberobertsart.com/podcast/?name=2016-06-28_basement_talk_with_brent_mccoy.mp3
Check out Brent's website: http://brentmccoy.com/
See him and Maya perform regularly at Faneuil Hall in Boston.