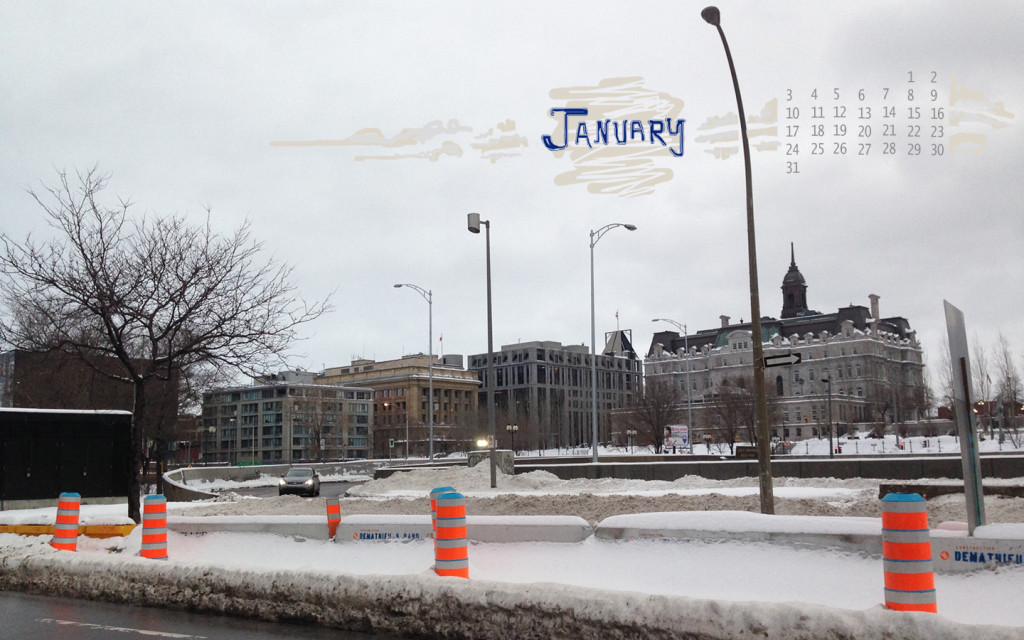 Here we go again folks! 2016 is off and running and we're getting into some pretty strange territory here. Two thousand and sixteen? Twenty sixteen?!? It's the future!
This month's calendar features a photo of Montreal. I loved the way these construction cones stood out so brightly against the white. It's an especially hot orange.
Please click one of the following links to download the background for your computer:
2880×1800, 2560×1600, 1920×1200, 1680×1050, 1440×900, 1280×800
I hope you all had a wonderful holiday filled with love. Here's to 2016 being the very best year in history.