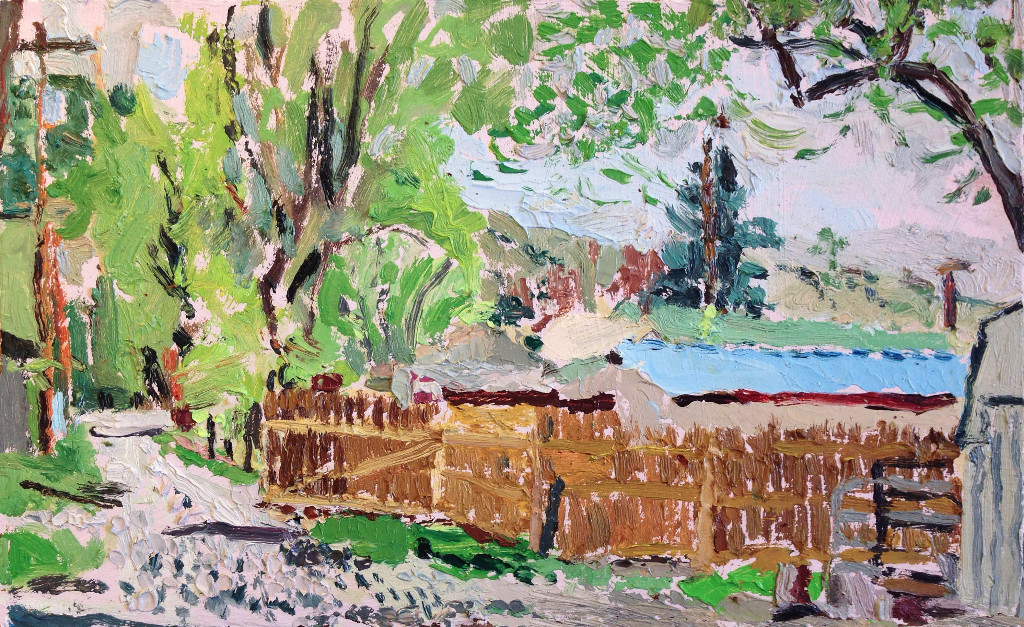 The small painting "Main Alley (windy day)" will be on display in Paonia, Colorado at Wisehart Springs Inn this Saturday during the 2nd annual Elsewhere Studios Masquerade Ball.  Along with a number of other paintings by local Paonia artists, "Main Alley" will be auctioned off to support the North Fork Community-Supported Art Library.
This painting is on Rives BFK printmaking paper and measures 6.5×11 inches.  Here are some pictures of it all framed up in recycled redwood:
Sadly, I won't be attending the ball this year, but I'm glad that my painting will!